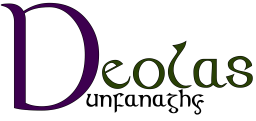 Dunfanaghy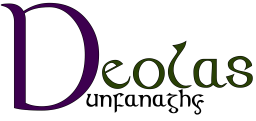 WHERE THE MUSIC BECKONS, AND THE MOUNTAINS ECHO THE CALL

)
Welcome to
Rock Climbing
---
Dunfanaghy, Co. Donegal
---
CHALLENGING CLIMBS
---
---
The County of Donegal contains more climbable rock than the rest of Ireland combined, boasting two major Irish mountain ranges, over a thousand kilometres of coastline, one hundred sea stacks and as many diverse climbing mediums and locations as you will find in the rest of the country.

With all the many attractions and amenities within the village, Dunfanaghy is the perfect place to base a trip for all varieties of mountaineering activities, including rock-climbing, abseiling and hill walking, all available with expert guidance or tuition.

Around the Dunfanaghy area you will find a lifetime worth of world class rock climbing - from the northern slopes of Muckish Mountain to the Golden Granite of Tory Island there is a huge diversity of climbing mediums and locations in this small geographical location.

The Dunfanaghy area has the extra asset of having one of Ireland's most experienced rock climbers living here. Iain Miller has written detailed free guides to the local climbs and he organises a whole range of hill-walking, rock-climbing, abseiling, mountaineering activities.

Photographs kindly provided by Iain Miller.

---
---